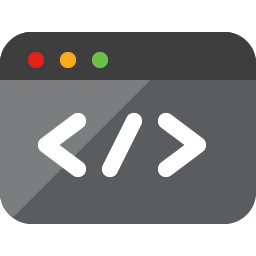 Q. What is ISO 20022 and what are its advantages?
ISO 20022 is a global standard for financial messaging and is being adopted by high- value payment systems (e.g. RTGS) and domestic retail real-time payment systems.
Its standardized format helps to increase efficiencies by increasing Straight Through Processing (STP) and reducing false positives for compliance related screenings.
Q. What exactly is the Migration scope?
The ISO 20022 adoption impacts SWIFT cross-border payments and cash management messages only, i.e. SWIFT MT category 1, 2 and 9 messages.
Q. Are there any exceptions to the Migration?
All flows within SWIFT SCORE services are not impacted. SCORE is a closed user group administered by SWIFT for corporates to exchange financial messages with their banks.
SWIFTNet FIN closed user groups operated by name Market Infrastructures (MI), e.g. RTGS running on SWIFTNet, will not be impacted. It's up to individual MIs' migration timelines.
Q. Why is this change to ISO 20022 so significant?
ISO 20022 offers enormous business and operational data level and technical format level enhancements over existing proprietary formats. Global clearings are considering a move to ISO 20022. However, many of these projects are primarily driven by SWIFT's mandatory migration of payments and related messaging to ISO 20022, which is to start in November 2022 with a three-year period to end in November 2025.
Q. What does ISO 20022 change mean for financial institutions?
ISO 20022 brings a fundamental change to how payment messages are exchanged. It has broad impacts on all parts of a financial institution and not just payments. A thorough assessment of impacts across all functions of the enterprise is critical for a smoother and successful transition to ISO 20022.
Q. What are some critical areas of impact that ISO 20022 brings about?
ISO 2002 impacts across the organization and integrations with customers and vendor providers.
Q. When should you start preparing for the ISO 20022 changes?
Organizations need to assess impacts now. A successful transition to ISO 20022 requires a thorough impact assessment and multi-generational program planning. Global central clearings have their respective timelines to fully migrate to ISO 20022 (some in stages, whereas some are big bang). Lead time is required, and it is critical to provision for projects with funds and resources to take full advantage of this change.
Q. How to prepare for the ISO 20022 migration?
As a first step, organizations need to conduct an Impact Assessment and define a Target Operating Model to address the impacts. The typical timeframe is 8-12 weeks depending upon factors such as organization size and number of connected clearings.
Q. Are there other considerations related to ISO 20022 that are in scope?
Some jurisdictions are only considering ISO 20022 as replacement for payment messages. However, messages relating to trade services, securities, card services and FX will continue to use existing legacy formats, hence we need to consider backward compatibility and coexistence periods.
The information contained herein is of a general nature and is not intended to address the circumstances of any particular individual or entity. Although we endeavour to provide accurate and timely information, there can be no guarantee that such information is accurate as of the date it is received or that it will continue to be accurate in the future. No one should act on such information without appropriate professional advice after a thorough examination of the particular situation.